Course Overview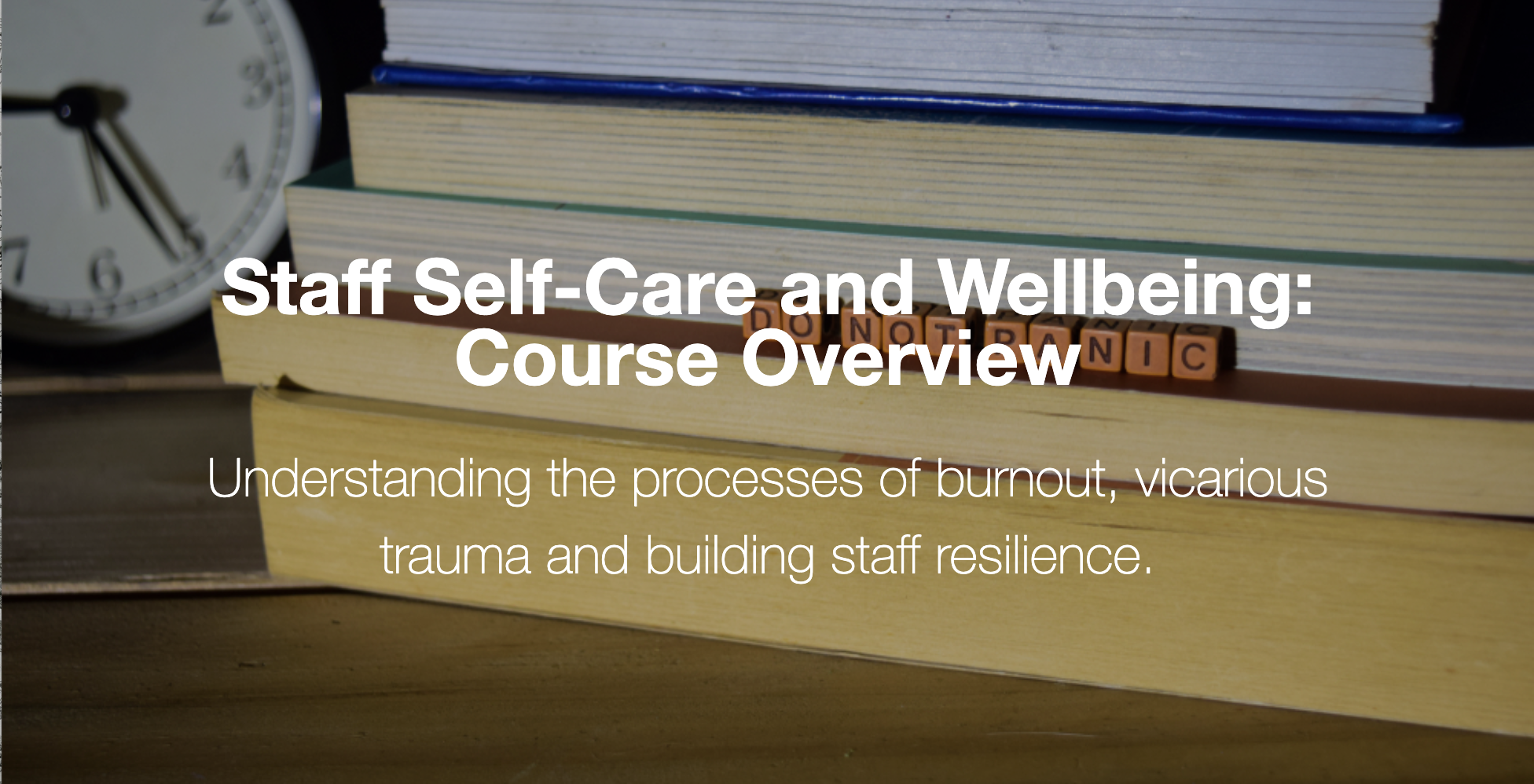 Welcome to this aneemo Staff Self Care and Wellbeing course.
This course highlights the benefits but also the challenges of working in the care and support professions. It explores the signs and symptoms of burnout, compassion fatigue and vicarious trauma which can lead to staff sickness, staff turnover and ineffectual or dangerous practice.
After identifying the key risk factors in busy and challenging work environments, we will go on to explore how to build resilience and enhance wellbeing and workplace satisfaction.
This course is split into four modules:
Working in Challenging Contexts
In this module we will think about why working in homelessness and social care services can be particularly challenging. We will think about what might have drawn you to work in this area in the first place, and how the difficulties that come with working with highly traumatised individuals can sometimes lead to burnout and compassion fatigue.
---
Understanding Stress and Distress
Next, we will go on to look at stress and distress in more detail; how stress is triggered, what effects it has on the human brain, and the impact it can have on individuals if left unattended-to. This module will help you identify the early signs of stress, and think about new ways of responding to stressful situations.
---
Looking After Yourself
Once you know a bit more about how stress manifests in the challenging environments we work in, what safeguards can you put in place to protect yourself from stress and distress? This module will give you the tools you need to enhance your own wellbeing, feel empowered and ultimately more satisfied at work.
---
Working as a Team to Manage Stress
Finally, we will look at some of the wider contextual factors that can contribute to stress and distress at work, and how people in your organisation can work as a team to combat stress - creating a more positive working environment for everyone.
---
Getting the most from this course
Throughout the course you'll find a range of useful resources and downloadable tools, which can benefit you and your team. At the end of each module you'll find a quiz to test your learning. You'll need to pass each quiz in order to progress to the next module. You must score at least 70% to pass each quiz.
We hope you enjoy this aneemo course, and hope that what you learn here with enhance your everyday working practice, and increase your wellbeing in both your work and personal life.